Do you like taking photographs? Many of us do. Some of us take lots of them. How many of those photos, though, would you want to enlarge, print, and frame?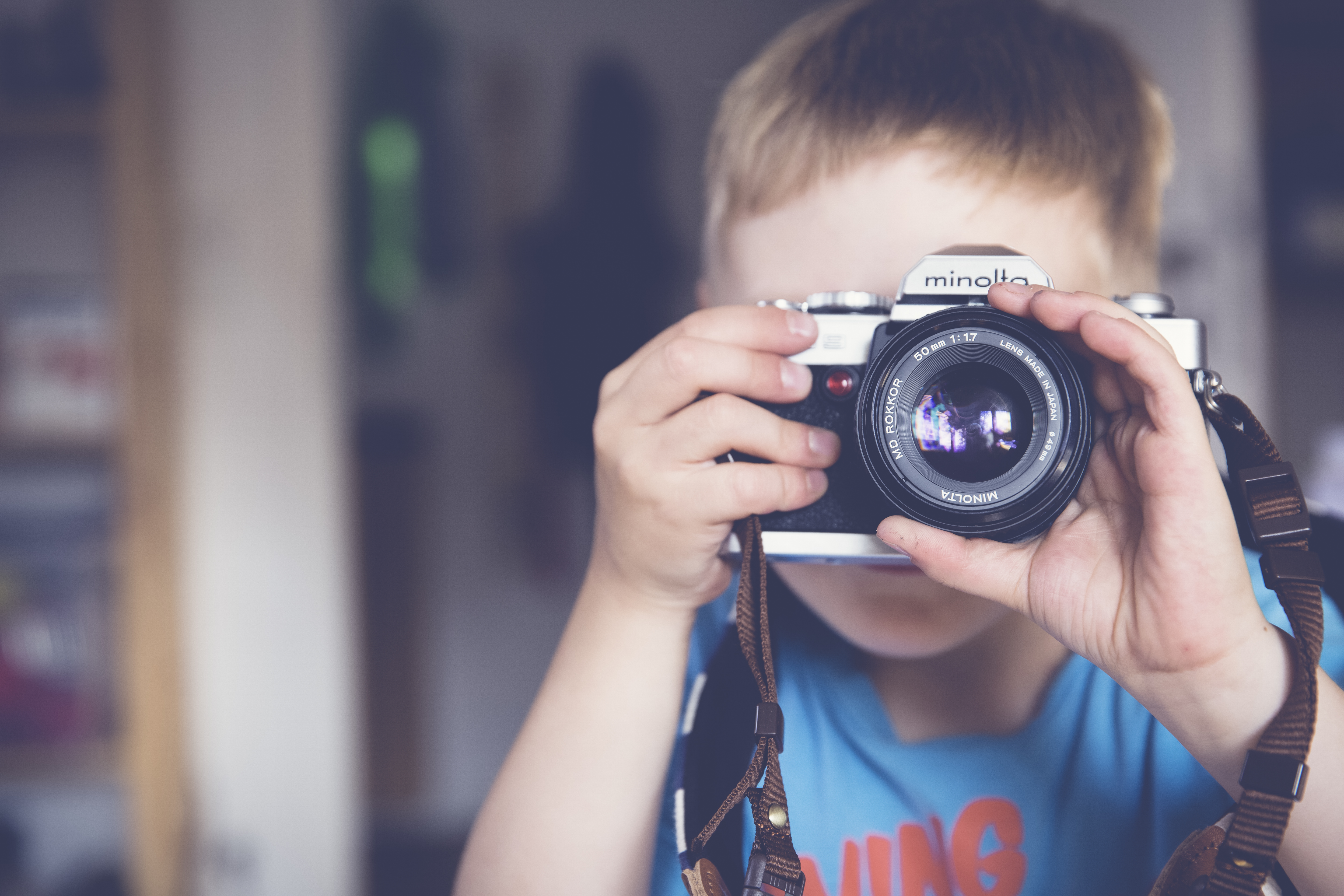 Before framing, you might want to make some improvements to your photo. You could crop the image to trim its edges or get rid of any distractions in the background. You could also zoom in to focus on your main subject and improve the overall composition of the photograph. Also, you could warm up the colors or cool them down. You can make many changes to a photograph to sharpen it and make it look its best.
In the same way, there are many ways to "photoshop" your writing to sharpen it.
At the end of the previous lesson, you wrote a draft of an expository text. Now you're going to learn about some tools writers use to make that essay look its best for readers.
We will focus on the following tools: adding a variety of sentence structures, using rhetorical devices including transitions, and deleting unnecessary details.
That's a lot to consider, but we'll take it step by step.
Source:
Boy in blue crew neck t-shirt taking photo using Minolta, Markus Spiske, Pexels