You have probably watched a movie, read a book, or even seen a commercial that reminded you of something else you have seen, read, or experienced before. In this lesson, you will learn how to read a text and watch a video and then make connections between the two. Reading different kinds of texts, watching different kinds of media, and making connections among them is a useful skill. If you're writing a persuasive essay, or if you're reading for information and need to make conclusions, you may have to make connections among several sources. A news story you saw about a dog that raised an abandoned kitten as her own, for example, might remind you of a fairy tale about a boy who was raised by a pack of wolves. You might then come to a conclusion about creatures that are raised in the wild. These connections are more than just trivia or nice-to-know moments. They can help you dig deeper into the text and enhance your understanding of what you read so you make sense of your world.
You may be familiar with the story of Mowgli from Rudyard Kipling's The Jungle Book. Read a summary of the story below.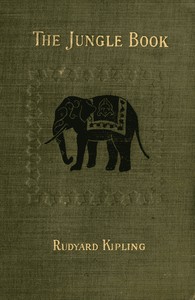 Mowgli is a boy who was stolen as a baby and raised by wolves. He is taught to communicate with the wolves and other animals and lives with them for many years. Eventually, Mowgli disobeys the laws of the jungle because he is human and can think for himself. Mowgli ends up in a village and is rescued by a man and woman who think he is their son. He learns the ways of humans, but he longs to return to the jungle. In the end, Mowgli can be friends with the wolves, but he is no longer part of the wolf pack. Mowgli is not quite a man and not quite a wolf.
Now, watch this video of Kwibi, a gorilla who was reunited with the man who raised him after he had not seen the man for five years. Think about what connections you can make between Kwibi and Mowgli.