Imagine you are hit on the head and knocked unconscious. Bleary eyed, you wake up to find yourself in the middle of a field. You grab your cell phone from your pocket, but the screen is completely blank even though you know you just charged the phone. You find a dirt road and walk, hoping to find some clue about where you are. As you walk, a very old-fashioned car drives by. You've seen cars like this before, but they were in museums or movies, never on the road! To add to the mystery, the car looks brand new.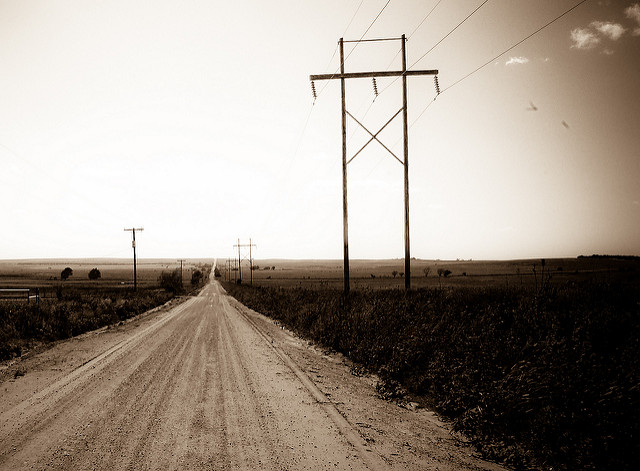 Instead of waking in an empty field, imagine you wake on a sidewalk in a busy city. Skyscrapers tower over you, and busy people rush by, stepping over you but not stopping to help you up. Your cell phone is dead, but you are able to stumble into a cell phone store down the street and ask for help. The man working there scoffs at you, saying that your cell phone is way too old for him to do anything. But, you think, I got it last month!
In both of these scenarios, something strange is happening to you. Clearly, you are no longer in your own time. How do you think the events that follow would be different in each situation? In literary terms, how would the setting (when and where you are) affect the plot (what happens)?
In this lesson, you will review two elements of fiction, setting and plot, and learn how the setting influences the plot in stories.
---
Images used in this section:

Source: DSC_4388, Crosa, Flickr

Source: The mother road_texas, k_meyers, Flickr