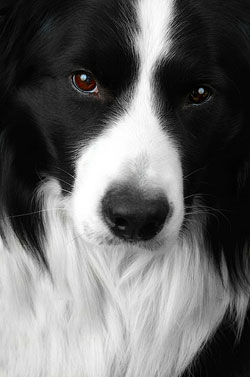 Building Context in the Introduction—What Are We Talking About?
Let's say that you are sitting in the school cafeteria waiting for your first class to start and a friend walks over and says, "Border collies are the smartest breed of dogs" and then walks away. What would you think? Maybe you'd think your friend wasn't awake yet and was talking in a dreamy fog. Maybe you'd think that your friend was getting ditsy. Maybe you would catch up with him and say, "Dude, what are you talking about? Why did you say that to me?"
People don't just walk up to other people and make informative statements without a context. To avoid confusing, puzzling, or annoying us, they have to tell us not only the information but also the reason for sharing it.
In a piece of writing like an expository essay, the introduction establishes the context for the information that will form the body of the essay. You might have been more willing to listen to your friend's comment about border collies if he had given you an introduction that established the context.
Read some possible introductions that your friend could have provided. Which introductions establish a context for the information about border collies? Which introductions leave you puzzled, confused, or (possibly) annoyed? Respond by selecting the correct box after you are finished reading, and then clicking the "Check" button to view an explanation. You might want to select both boxes to make sure you understand.