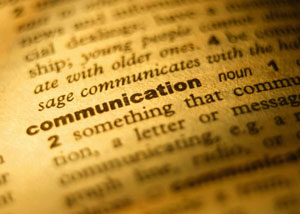 In this lesson, you are going to learn about parts of words and their meanings. Understanding them can help you become a better reader by increasing your vocabulary and your fluency. You probably know from previous lessons that words are composed of elements such as root words. For example, if we begin with a simple word such as happy and add the prefix "un" in front of it, happy becomes unhappy and takes on the opposite meaning.
When we talk about adding prefixes or suffixes to words, we use the word "affix" to signify that an element has been added either to the beginning or the ending of a word. There are many prefixes in English; yet only 20 account for 97% of the words that contain prefixes. Learning these 20 prefixes and their meanings can make a big difference in your ability to recognize words and their meanings.
Suffixes are a bit more challenging because many times the ending added to a word makes it a different part of speech, a different tense, or even a different number—think about how many times you add -s or -es to words. Knowing that a word may have a suffix that changes the meaning is helpful as you continue to improve your reading skills.
When you break a word apart and remove the prefixes and suffixes, you are left with the root. It's easier to determine the meaning of an unknown word if you know the root. For example, you might be familiar with the word navigate when you help your mom or dad with directions, but you might not be sure about the meaning of the word circumnavigate until you learn that the prefix circum- means "around." Now when you read about early explorers who circumnavigated the globe, you know that it means they went "around" the world. Many times the root is a Latin or Greek word that's unfamiliar, and it's harder to break the word apart completely because we are unfamiliar with the affixes and unsure of the root.
Supercilious, for example, is difficult because after you take all the affixes away, you're left with "cilia," a Latin root that means "the edge of the eyes or the eyelashes." Knowing this root doesn't help illuminate the meaning of supercilious, which means "haughty or pretentious," but it can provide enough information, so that in certain testing situations and in context, we might be able to discover the meaning of this word. The origin actually has to do with a person's nose being in the air, higher than their eyelashes! Like anything else in school, if you practice taking words apart to find their meanings, you will be rewarded with a richer vocabulary and an ability to read more fluently.
Many affixes began as part of a language called Latin. The following are examples of Latin affixes:
super-, meaning "above" or "over" (i.e., supercede)
trans-, meaning "across" (i.e., transform)
de-, meaning "down" (i.e., denote)
-ify, meaning "make" or "cause to become" (i.e., modify)
Other affixes come from Greek such as the following:
anti-, meaning "against" (i.e., antithesis)
-sis, meaning "process" or "action" (i.e., analysis)
ex-, meaning "out of" (i.e., excommunicate)
Knowing whether affixes are from Latin or Greek is not as important as knowing the definitions of as many affixes as possible. This knowledge will give you a strategy for finding the meaning of longer, multisyllabic words. (Can you spot the affixes in multisyllabic?)
Think about the following questions:
What do I know about prefixes and suffixes?
How do I spot an affix while reading?
How can knowing affixes help me understand a word I don't know?
How can I use this knowledge in math, science, and history classes?
Knowing the meaning of an affix when you come across it in your reading can help you understand an unknown word by breaking it into smaller parts. This strategy will allow you to expand your vocabulary so that you can read challenging material with confidence. Your knowledge of affixes will help you in history, science, math, and English classes.
Think about how units in math may have similar beginnings or endings to provide a clue about measurements (i.e., the prefix kilo- in the word kilometer). In science, a suffix is used to change a subject to "the study of" something (i.e., the suffix -logy in biology or ecology). In history, a suffix might tell you about the time period you are studying (i.e., the suffix -n in the Elizabethan or Victorian Age). Affixes are a part of every subject, and knowing them can help you comprehend more in your courses.
Download and open the graphic organizer. You can type your answers on-screen or print this file and write them. When you are finished with the graphic organizer, go to the next section in this lesson. Graphic Organizer Instructions
---
Images used in this section

Source: Dictionary definition of "Communication" close up. MS Office. Source: Root Cutter, Auntie P, flickr Source: Word cloud, IPSI